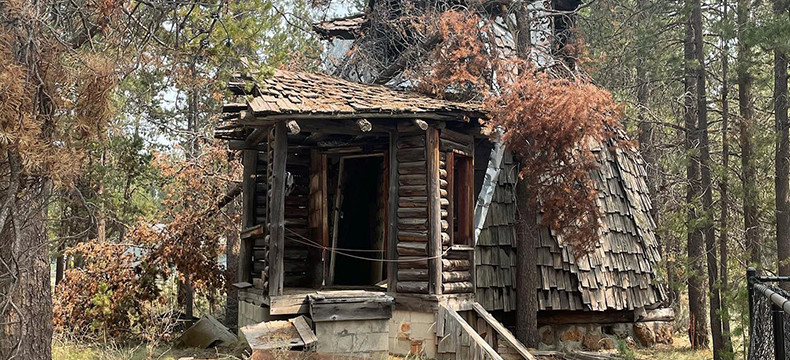 show >
HOME/LAND France
A Begat Theater (FR) creation in collaboration with Hand2Mouth (USA) et WaxFactory (USA)
Questioning the notion of "home"
Presentation
HOME/LAND is a live performance installation to question our relationship to home, comfort, and safety.
HOME/LAND France is an immersive journey along the paths of personal and collective memories, created from testimonies collected in various french territories.
Within a context of critical instability, when displacement and forced migrations have caused many to leave their homes and everything they hold dear, audience members will move back and forth through time and witness stories about singular places.
1 idea, 2 shows :
The French show will be created for performances in 2023 for touring in France and Europe. Residencies will take place in the towns of Gap, Saint-Auban, Aurillac, Cavaillon, Vieux-Condé, Port Saint Louis and Marseille among others.
The first show of HOME/LAND USA  was created in the town of Portland, Oregon, for performances in September 2022 and is currently available for touring in North America.
Focus on migration stories, stories of displaced people
7 résidencies in 2022 and 2023 to meet people and collect singular stories :

- GAP (05) – Théâtre La Passerelle, Scène nationale de Gap et des Alpes du Sud
- SAINT-AUBAN (04) – Théâtre Durance, Scène conventionnée
- CAVAILLON (84) – La Garance, Scène nationale de Cavaillon
- VIEUX CONDE (59) – Le Boulon, CNAREP
- AURILLAC (15) – Le Parapluie, CNAREP
- PORT SAINT LOUIS DU RHONE (13) - Le Citron Jaune, CNAREP
- MARSEILLE (13) – Théâtre de la Joliette, Scène conventionnée
French cast & crew

The 7 original co-creators :

Dion Doulis et Karin Holmström de Begat Theater (France) ; Giovanni Alva, Michael Cavazos, Lucille Dawson et Jonathan Walters de la compagnie Hand2Mouth (Portland, Oregon, USA) ; Erika Latta basée à Vancouver, BC (Canada) de WaxFactory (New York, USA).
Artistic crew for the french show 2023 :

- Mise en scène : Dion Doulis et Karin Holmström
- Accompagnement artistique : Erika Latta (WaxFactory) et Michael Cavazos (Hand2Mouth)
- Interviews : Dion Doulis et Karin Holmström
- Ecriture : Dion Doulis, Erika Latta et Karin Holmström
- Direction des acteurs et enregistrements des voix : Dion Doulis
- Création sonore : Dion Doulis et Erika Latta
- Scénographie : Karin Holmström et Philippe Laliard
- Construction du décor : Philippe Laliard
- Invention du système de diffusion sonore et régie technique : Philippe Laliard
- Artiste plasticien / accessoiriste : en cours de recrutement
Cast
- Archiviste : Dion Doulis
- Archiviste : Karin Holmström
- Archiviste : Philippe Laliard
- Artiste chorégraphique en cours de recrutement
Voiceover cast

- Voix de l'agence : Erika Latta
- D'autres voix en cours de recrutement
Voices – Interviews
- Michel Almetchenko
- Roger Cézanne
- Jean-Paul Enna
- Pablo Fernandez
- Françoise Lempidakis
- Éric Moullet
- Bernard Pavie
- Renée Plauchu Eyraud
- Eliane Rinjonneau
- Philippe Tassone
- Amèle Talai Toumani
- Jean Zoulalian
…  (Interviews en cours de réalisation)
HOME / LAND is made possible with the support of :
- Ministère de la culture et de la communication - Direction Générale de la Création Artistique (DGCA) – aide nationale à la création arts de la rue
- La Garance Scène nationale de Cavaillon (84)
- Théâtre Durance Scène conventionnée d'intérêt national « art et création », Château Arnoux (04)
- Théâtre Joliette – Scène conventionnée art et création – expressions et écritures contemporaines, Marseille (13)
- Le Parapluie, Centre National des Arts de la Rue et de l'Espace Public, Aurillac (15)
- Théâtre La Passerelle, Scène Nationale de Gap et des Alpes du Sud (05)
- Le Citron Jaune Centre National des Arts de la Rue et de l'Espace Public, Port Saint Louis du Rhône (13)
- Le Boulon Centre National des Arts de la Rue et de l'Espace Public, Vieux-Condé (59)
- Pôle arts de la scène Friche la Belle de Mai, Marseille (13)
International research and collaborations
- Face Contemporary Theater Fund (USA)
- NET TEN – Network of Ensemble Theaters, Travel and Exchange Network (USA)
- Lieux publics Centre national des arts de la rue et de l'espace public & pôle européen de production, dans le cadre du programme ὁδός – les chemins, Marseille (13)